The Michigan Daily
The Michigan Daily, the campus newspaper of the University of Michigan at Ann Arbor, published its first issue on Sept. 29, 1890. The student-run paper is published Monday through Friday during the fall and winter terms. During the spring and summer terms, it is published weekly. The newspaper, which is financially independent from the University, is based in the recently renovated Stanford Lipsey Student Publications Building at 420 Maynard St. in Ann Arbor. The renovations, made possible by a gift from alum and Buffalo News publisher Stanford Lipsey, updated the building by adding handicap access, air-conditioning and other amenities while retaining its historic features. The Daily covers the University's campus, administration, sports teams, faculty and culture as well as the town of Ann Arbor and other topics that affect the lives of students. Alumni include playwright Arthur Miller, two-time presidential candidate Thomas Dewey, activist Tom Hayden and investment banker Bruce Wasserstein. Its former editors, reporters, photographers, business staff members and other alumni have gone on to work at publications like the New York Times, Washington Post, Chicago Tribune, Wall Street Journal, Time magazine, The Associated Press and countless other media outlets.
---
The Michiganensian
The Michiganensian is the yearbook of the University of Michigan. It has been published yearly at the University for 114 years. The book not only depicts over 5,000 undergraduate students, but also documents campus activities, student organizations, dorm life, and the most important projects campus-wide.
---
The Gargoyle
The Gargoyle is the University of Michigan's official humor magazine. It currently prints three issues each school year and is distributed for free throughout Ann Arbor and the Michigan campus. The magazine is composed of a variety of articles, ranging from short fiction to interviews to satire, as well as art and cartoons.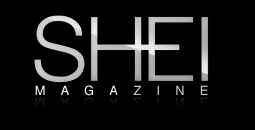 ---
Shei Magazine Shei Magazine, a fashion, arts and culture publication on campus, managed entirely by talented student journalists, photographers, stylists, graphic designers, and business people joined Student Publications in July of 2014, but have been on campus for nearly 20 years!  Their twice annual print edition is an 85-page glossy in which photo spreads and articles explore a central theme. They maintain an active blog and website, raise funds for charities and aspire to bring the latest designs, extraordinary artists, and amazing ideas from across the globe.