You are here
Alumni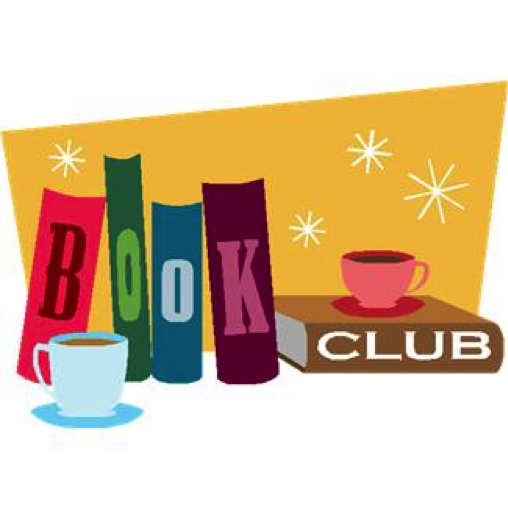 Student Publications is so proud of its students and alumni! Many of our alumni have gone on to work in mass media, marketing, advertising, finance, sales and communications and have authored many books! View a fabulous listing of our Alumni Authors here.
In addition to Giving Blueday, Wednesday March 16th is also the birthday of Jean Ledwith King, a renowned Ann Arbor attorney who fought for women's rights. It's worth noting that, sadly, King died in Ann Arbor last October at the age of 97. She never worked on The Michigan Daily, but as a political tactician, she appreciated the important role that the media play in highlighting social injustices — and for that reason, I dedicated a plaque to her in front of the women's bathroom on the ground floor of the Stanford Lipsey Student Publications Building. It reminds me of an important lesson she taught us all: when she was advising low-paid women employees and students on strategies for challenging the University in 1970, she said to post the leaflets publicizing their organizational meetings on the inside of women's bathroom stalls, low enough that they would be easy to read when sitting on the toilet. That, she reasoned, was a better approach than putting the leaflets on the departmental bulletin boards that were then controlled by mostly male administrators.
King earned undergraduate and master's degrees in history from the University of Michigan before becoming one of only ten women to earn degrees from the U-M Law School in the Class of 1968—and at the age of 44. Although she made the Law Review and received an award from the American Trial Lawyers Association when she graduated, King, like many women lawyers of her era, had trouble finding a job commensurate with her credentials. She eventually built a practice in Ann Arbor—and become a go-to lawyer for women who wanted to pursue sex discrimination complaints, including major cases in the sports world.
King had observed sex bias at U-M as both a student and an employee. In May 1970, she and Mary Yourd, a Republican feminist and widow of a Law School administrator, filed a complaint that charged the University was violating federal regulations that prohibited federal contractors from engaging in discrimination based on sex. After conducting an investigation, the U.S. Department of Health, Education and Welfare (HEW) agreed that the University had violated the rules, and in October 1970, it ordered U-M to modify its existing affirmative action plan to set goals and timetables for hiring women. All of this happened before the passage of Title IX—a milestone that took place fifty years ago this summer.
When she received a tip that HEW had actually made good on its threat to hold up a federal contract, she relied on The Daily to confirm the story—and it did, under an eight-column headline. The first contract to be withheld was one awarded to U-M by the U.S. Agency for International Development for $400,000 worth of family planning consulting services to the government of Nepal.
When the University worked out a settlement with the government, it became a template for dozens of similar complaints that had been filed against other universities at that time. I covered this episode when I worked on The Daily from 1970-73, and it is the subject of my book Conquering Heroines: How Women Fought Sex Bias at Michigan and Paved the Way for Title IX. (The book draws on the work of many of my Daily colleagues, stories that are now easy to access and reread on the Bentley Historical Library's Daily Digital Archive, thanks to a substantial gift from the Kemp Family Foundation.)
I was grateful that I was able to reconnect with Jean about 15 years ago when I was working on another book about a feminist politician she had known, and she was invited to attend a panel discussion at The Daily where Leslie Wayne, Laura Berman and other Daily alumnae joined me in sharing our experiences as journalists with students. I hoped it gave her a small measure of pride to know that she had helped to open up professional opportunities for all of us.
In "the old days," the "ladies room" on the ground floor of 420 Maynard was larger than it is now, with an outer room that had a small, utilitarian couch. (To be honest, I know that back then, a few tears were shed there for one reason or another.) But after Jean King's savvy promotional advice, I hoped that the plaque that is posted there will encourage more people, no matter their gender, to take time to learn more about her story.
--Sara Fitzgerald, Editor-in-Chief, Class of 1973
Darren Everson first became interested in Rachel Bachman, a fellow Daily sports reporter, in the fall of 1994. Her first impression of him: "Cute but too young."
She was a 22-year-old senior; he was a 19-year-old junior. This was the first of many obstacles in their way. Among the others:
Breaking up. They dated for a few months in 1995, but split shortly after she graduated.
Distance. Rachel moved to Oregon. Darren moved to New York.
Time. They lived three time zones apart for 16 years.
Other relationships. (Obviously.)
Only in an implausible rom-com would such a couple end up together. But Rachel moved to New York in 2011, she and Darren got back together in 2012, and now they're engaged. (They both now work for The Wall Street Journal—Rachel as a reporter, Darren as an editor.)
One impediment remains. The pandemic prevented their wedding, which was set for October 2020 at the Union. But at this point, it should be clear that you shouldn't bet against them.
We're rooting for you two, Darren & Rachel!
Allison Ghaman and Clif Reeder (both Class of 2010) met freshmen year while on the Daily Photo staff in the late 2000s. She later became the Daily Managing Design Editor from '08 and he was Managing Photo Editor from '09 (both graduated '10). "We had to do a coin flip during our first shift together to see who'd go cover Tommy Amaker's firing, and who could take the rest of the day off," Allie recalls. "I lost and I do still bring it up."
But they didn't start dating until Senior Year, she notes, with romance sparked in an unlikely place: "We went to Fleetwood for fries after Jeopardy." With graduation looming a few months away, they didn't want to get too serious. But as their fifth wedding anniversary approaches, she mocks those innocent notions. "Our great plan of just casually dating for a few months then breaking up after graduation is clearly going well."
She went off for a summer news design internship in 2010 and, "our breakup didn't exactly stick. Clif joined me in DC later that fall." That was enough long-distance dating for them. Now they are going the distance in a different way – hiking. "We've logged about 9,000 miles of long distance backpacking together —the "Triple Crown" of hiking: Appalachian, Pacific Crest and Continental Divide Trails. And though neither of us is in News anymore, Clif's still taking photos, and works as a software engineer in green energy. I'm the communications manager of a trail nonprofit. Above is a photo of us on Mt. Yale in our new home of Colorado this year, and at Clif's feet is our pup Gulo — the Latin name for the Wolverine."
Keep on trekking, Clif and Allie!
In October 2019, Tim Yagle traveled from the West Coast to spend several days as an Expert in Residence, working with students at The Michigan Daily, as part of the Lipinski Journalism Initiative funded by John and Holly Madigan. He wrote of the experience, and his history with The Daily:
"I was born and raised in Ann Arbor, 2.5 miles from campus and the Big House. I always knew I wanted to go to Michigan. I joined the Daily my sophomore year because I wanted to learn how to become a better, more concise writer and to help keep the campus informed about events and issues important to them so they could make better, more informed decisions for their lives.
The added bonus during my first two years at the Daily was working with superior editors who also were great people, including co-editors in chief Ann Marie Lipinski and Jim Tobin my first year in 1977. I graduated in 1980 with a degree in Political Science. But I've always wanted to give back to the Daily, because after my graduation, I was a news, sports and features reporter for a few daily papers for 13 years before joining the copy desk 26 years ago at one paper here in the Bay Area.
My chance to do something for the Daily came when Neil Chase told me about this opportunity. My time at the Daily in October focused on helping the copy desk, at its request, restructure itself so that it could be more efficient and productive. . 
Working with editor in chief Maya Goldman, and copy chiefs Emily and Silas was a distinct pleasure and privilege for me for two reasons: They are smart students because they are Michigan students, and they showed the care about helping the Daily succeed in its mission as much as the classes of the previous nearly 130  years. They know they have a legacy of excellence to uphold, and they are doing it with intelligence, aplomb, commitment and zeal
While the newsroom looks a little different than it did when I was there, the spirit and the energy remain the same.
Part of what impressed me most working with Maya, Emily and Silas was their passion for what they do, the focus on each story we worked on and their open communication with their copy editors sitting across the table. They also were open to changing their process to make it more efficient and productive.
My role for two nights and one morning was to simply to ask questions on what they want to do and why, and offer suggestions so the editors can make smart decisions to improve their coverage of the campus community specifically and Ann Arbor in general. What worked for my class might not work for their class, and it is up to each class to determine what works best for them."
Two GargAlums remember a mentor and friend, Max Hodge, Gargoyle editor and cartoonist in the 1930s. He went on to Hollywood fame, contributing as a writer on shows including Batman and Mission: Impossible. 
My Memories of Max Hodge
  by Steve Jarczak
Max's life was never dull. Perhaps the single most important thing he taught me (and I'm certain, the many others lucky enough to know him) is to seek out and enjoy the adventures that life can take you on. And in this case, Max led by example.
Like many GargAlums, I first became acquainted with Max "Hollywood" Hodge as a student during one of our illustrious reunions (when not busy gorging on free pastries). But it was only after moving to Los Angeles that I really got to know Max - and fortunately for me, to befriend him. On a tip from John Dobbertin, I gave him a call and he was more than happy to meet with me. And that meeting turned into a series of unforgettable visits over the next several years. It was like Tuesdays With Morriebut without the bestselling book.
At that time, Max was in his late 80's and still living alone in his Sherman Oaks house - or should I say, museum. The residence was a treasure-trove of memorabilia from all facets of his life, from decades of Hollywood productions to University of Michigan mementos to souvenirs from his many travels. A self-proclaimed packrat, Max saved everything, so there was nearly 90 years of history in that house. I remember him showing me filing cabinets filled with his annotated scripts from 1960's television productions, his original printing plates from 1930's Gargoyle covers, and even his elementary school workbooks! And everything came with an interesting story.
Although Max had more than enough fascinating show-and-tell to fill a thousand visits, he would always turn the conversation back toward my career. He took a keen interest in me and became a welcome supporter and cheerleader during those early and difficult assistant years, as I struggled to make a dent in the Hollywood machine. Although much of Max's advice was not exactly applicable to the modern industry climate ("Just walk into the Network President's office and tell him your ideas!"), his enthusiasm gave me confidence and his anecdotes gave me perspective. I remember one day while discussing series pitches, he recalled a meeting with an executive in which he sold a show by simply saying, "It's called The Wallet." When pressed for more details, he replied, "It's The Wallet. Do you want it or not?" And they actually bought it! Talk about supreme confidence in an idea, however undefined it might be.
When circumstances prompted his move to the Motion Picture & Television Country House (aka the Old Actors' Home) in Woodland Hills, Max found a whole new community of folks to charm. And although he had a slew of fellow industry veterans as his neighbors, he still made time for my visits, frequently asking me to dinner (in undoubtedly the fanciest dining hall in the history of senior care facilities). I remember nodding hello to Robert Guillaume every time I walked in, and will never forget the day when Max introduced me to his friend across the hall - who turned out to be the famous (and nearly 100 year-old) Hollywood director Vincent Sherman!
It can be truly said that from his early days at Michigan to his twilight years in Hollywood, Max's life was never dull. Perhaps the single most important thing he taught me (and I'm certain, the many others lucky enough to know him) is to seek out and enjoy the adventures that life can take you on. And in this case, Max led by example. Because he didn't just write great stories... he lived a great story.                                                                                                                                                                                
---
---
Memories of GargTober with Max Hodge
by K. Stahl 
"For me, Max reinforced what I knew Michigan alums were capable of. He was a trend-setter, before the word was even invented, a pioneer in the television entertainment industry, and so much more."
I first met Max when I started attending the GargAlum events, and we were an instant match! You see, I have easily accessible seats for football at Michigan Stadium, and Max loved going to the game, even though his sight and hearing were limited.
When we were both more mobile and agile, we would walk from the League to the stadium, and Max would share his memories of places he lived, people he knew, and changes he observed in Ann Arbor over the years. Within the stadium, he was an amazing resource of football knowledge and trivia, and kept me and our seatmates intrigued and interested with his commentary and observations. After remaining in our seats for the post-game show 
by the marching band, we would wander back to the League and re-join the GargAlum group, who would have completed their "Saturday Night Special" issue of GARGOYLE while we were at the stadium.
As Max's health and stamina deteriorated, attendance at the games became "optional." The last game we attended, he had to take a break on the walk back to the League, and helped himself to one of the couches on someone's porch along Packard. As always with Max, by the time we left the porch, he had made new friends of the students in residence, and regaled them with stories of the olden days in Ann Arbor and Hollywood.
The last few times he was able to attend our gatherings, Max and I watched the game on TV at the League. It was too cold, too rainy, or just too far for either of us to get to the stadium. And we could sit on comfortable chairs, or couches while helping the team to victory! 
I miss Max, and those great football Saturdays. My Dad, who was also a huge Michigan fan, passed away before I met Max. But for the years we shared our biennial football weekend, experiencing Michigan football and the GargAlum events with Max was like having a little bit of my Dad back with me too. They would have liked each other, and I hope they've been able to meet on the "other side."
I have always been a fan of Max's work on TV, even before I knew him. Now I can have a secret extra smile when watching an episode of "The Waltons" or "Wild, Wild West" on nostalgia TV, and seeing his name in the credits. For me, Max reinforced what I knew Michigan alums were capable of. He was a trend-setter, before the word was even invented, a pioneer in the television entertainment industry, and so much more. Max Hodge was my friend, and I miss him.
In one of the columns I wrote for The Washington Post about Barack Obama's election, I said:
"Diversity is more of a journey than a destination, 
and we have to keep moving forward."
At a panel discussion on newsroom diversity during the Fall 2017 Student Publications' Reunion, it became clear that we still have farther to go on that long road. 
Many aspiring journalists can't afford the experience that The Michigan Daily provides because of the rising costs of a college education and the staggering debt they may face once they graduate. That is where support from alumni and donors like you make a difference, and keeps us moving forward.
Please give now so that UM Student Publications can continue to attract and nurture the diverse voices and talents of the newsrooms of the future. 
Sincerely, 
Gene Robinson
'73 Daily co-Editor-in-Chief
Associate Editor and Columnist for The Washington Post
Thanks for making the #Fall2017Reunion a huuuuuge hit! 
With an enthusiastic crowd of more than 170 people in attendance, our #Fall2017Reunion - spotlighting Pulitzer Prize-winners, stellar alumni and students in panel discussions, plus a keynote by Tony Schwartz - was hailed by the vast majority who have completed the survey as a resounding success! 
All of us here at the Office of Student Publications owe a big thank-you to the Alumni Planning Committee who set aside countless hours for conference calls and emails over the nine months leading up to the event. They never got a proper curtain call, so please applaud Alan Fanger, Beth Fertig, Sara Fitzgerald, Joyce Frieden, Bonnie Hawkins, Leba Hertz, Julie Rovner, Stephanie Steinberg, and Sue Warner. They shepherded myriad details, moderated panels, and made it all come together seamlessly! Another key indictor of success of the event was the fact that it, along with Legacy Tile sales, raised more than $4,000 which enabled us to price tickets more affordably for students -- more than two dozen participated -- and additional funds that went into work-study.
Thanks to everyone who generously supported our students, and made this a memorable event for so many!
Keynote speaker Tony Schwartz gave a powerful, and personal, testament about what he learned while researching his book, Trump: The Art of the Deal. Download a PDF of his script.
And to relive the memories, or find out what you missed, browse photo albums from the event! 
Enjoy, and we look forward to seeing you at our upcoming events, including Alumni Talks, the spring Scholarship & Merit Awards Celebration, "Summer Satellite Reunions" coming to select cities around the US this June -- plus our annual Tailgate Parties!
Keep your eye on our calendar to find out  what is happening around here!
Congratulations Robin Wright on receiving an Honorary Degree for Humane Letters from the University of Michigan! It was a pleasure to have her visit, her energy was infectious!
Robin was a Michigan Daily reporter who graduated from the University with a B.A. in 1970 and a Masters Degree in 1971!
Wright has reported from more than 140 countries on six continents for the Washington Post, The Los Angeles Times, The New Yorker, The New York Times Magazine, The Atlantic, The Sunday Times of London, Foreign Affairs, CBS News, The Christian Science Monitor and many others. Her foreign tours include the Middle East, Europe, Africa, and as a roving foreign correspondent in Latin America and Asia. She most recently covered U.S. foreign policy for The Washington Post.[3]
Wright has also been a fellow at Yale, Duke, Stanford, Dartmouth, the U.S. Institute of Peace, the Smithsonian's Woodrow Wilson International Center for Scholars, the Brookings Institution's Saban Center for Middle East Policy, the Carnegie Endowment for International Peace, the University of California at Santa Barbara, and the University of Southern California.[4]
The American Academy of Diplomacy selected Wright as the journalist of the year for her "distinguished reporting and analysis of international affairs" in 2004.[5] She was also awarded the U.N. Correspondents Association Gold Medal for analysis and coverage of international affairs, and the National Press Club award for diplomatic reporting.[6] She received the National Magazine Award for her reportage from Iran in The New Yorker[4] and the Overseas Press Club Award for "best reporting in any medium requiring exceptional courage and initiative" for coverage of African wars. She is the recipient of a John D. and Catherine T. MacArthur Foundation grant. She was awarded an Alicia Patterson Journalism Fellowship in 1975 to research and wrote about the dismantling of Portugal's African empire.
Books by Robin include:
Robin Wright (editor), The Islamists are Coming: Who They Really Are United States Institute of Peace Press (April 2012) ISBN 978-1601271341
Robin Wright, Rock the Casbah: Rage and Rebellion Across the Islamic World Simon & Schuster (July 19, 2011) ISBN 978-1-4391-0316-6
Robin Wright (editor), The Iran Primer: Power, Politics, and U.S. Policy United States Institute of Peace Press (December 1, 2010) ISBN 978-1-60127-084-9
Robin Wright, Dreams and Shadows: The Future of the Middle East Penguin Press (2008) ISBN 1-59420-111-0, a New York Times Notable Book in 2008 and one of The Washington Post's "Best Books of 2008"
Robin Wright, The Last Great Revolution: Turmoil and Transformation in Iran (2000) ISBN 978-0-375-70630-1
Robin Wright and Doyle McManus, Flashpoints: Promise and Peril in a New World Ballantine Books (December 22, 1992) ISBN 978-0-449-90673-6
Robin Wright, In the Name of God: The Khomeini Decade Simon & Schuster (October 1989) ISBN 978-0-671-67235-5
Robin Wright, Sacred Rage: The Wrath of Militant Islam Simon & Schuster (October 1985) ISBN 978-0-671-60113-3, Andre Deutsch (1986) ISBN 978-0-233-97883-3, Touchstone (rev. 2001) ISBN 978-0-7432-3342-2
Gargoyle Alumni Lawrence "Larry" Brilliant is an American physician, epidemiologist, technologist, author, and the former director of Google's philanthropic arm Google.org.[1] Brilliant, a technology patent holder, has been CEO of two public companies and other venture backed start ups. From 1973 to 1976, he participated in the successful World Health Organization (WHO) smallpox eradication program. In April 2009, he was chosen to oversee the "Skoll Global Threats Fund" established by eBay co-founder Jeff Skoll.
Dan Biddle gives a heartfelt testimonial about the Daily.
Press Release by Nieman Foundation
CAMBRIDGE, Mass. – Ann Marie Lipinski, a Pulitzer Prize-winning journalist and former editor of the Chicago Tribune, has been named curator of the Nieman Foundation for Journalism at Harvard.
"I am thrilled with the outcome of this search," said Harvard Provost Steven E. Hyman. "Ann Marie recognizes the urgency surrounding the field of journalism and its future, and I am excited for the vision and innovation she will bring to one of Harvard's most treasured institutions."
Lipinski, currently a senior lecturer and vice president for civic engagement at the University of Chicago, succeeds longtime Nieman curator Bob Giles, who announced his retirement last fall.
In her new role, Lipinski said she hopes to foster increased rapport among Nieman Fellows, faculty, and other campus constituents, and open foundation programming to allow for larger audiences and impact.
"Harvard and the Nieman Foundation have an extraordinary record of promoting and elevating the standards of journalism, and there is more to be done," Lipinski said. "I look forward to working with colleagues at universities and news organizations globally in addressing the challenges and promise of journalism. Harvard's deep commitment to this work and to excellence makes this an extraordinary time to be at Nieman."
Current Nieman curator Bob Giles said "Ann Marie is a highly respected journalist who will bring fresh ideas for continued growth to the Nieman Foundation in its critical role as a voice for excellence and innovation in the world of journalism. It is an honor to welcome her to this important role."
Lipinski brings three decades of journalism experience to her new post. Prior to joining the University of Chicago in 2008, where she is credited with major contributions to the discourse around the future of the city, arts programs in the community, and collaborations with local public schools, she served as editor of the Chicago Tribune for more than seven years. Under her stewardship, the Tribune became known as a leader in public service journalism, publishing stories with both investigative depth and literary detail, including a multiyear reporting effort that helped bring about a moratorium on the death penalty in Illinois. Under her leadership, the Tribune won Pulitzers for international, explanatory, investigative, feature, and editorial writing. The paper also significantly expanded its portfolio of print and digital offerings.
As curator, Lipinski will be responsible for managing the foundation's fellowship program, conferences, seminars, and journalism awards. She also will oversee all Nieman programs and publications, as well as recently created specialized reporting fellowships aimed at increasing coverage of such key areas as global health, business, arts and culture and community reporting.
Lipinski joined the Tribune in 1978 as an editorial intern and worked in a variety of reporting and editing roles before being named managing editor and then editor of the paper. In 1988 she was one of three reporters awarded a Pulitzer Prize for investigative reporting on corruption and conflicts of interest in the Chicago City Council. The following year, she was named a Nieman Fellow in the class of 1990.
"I have no doubt of the singular role that experience played in preparing me for leadership in my newsroom and my profession," she said. "I'm indebted to Harvard and to Nieman for what was a transformative year, and I am excited to have the chance to support others in their work here."
Lipinski holds a B.A. from the University of Michigan. She is co-chair of the Pulitzer Prize board, is chair of the board of the University of Chicago Charter School, and serves on the board of visitors for Stanford University's Knight Fellowships for journalists.
The Nieman Foundation was created in 1938 with a bequest to Harvard from Agnes Wahl Nieman in memory of her husband Lucius, founder and longtime publisher ofthe Milwaukee Journal. Its mission is to promote and elevate the standards of journalism and educate persons deemed specially qualified for the field.
The Nieman Foundation for Journalism at Harvard administers the oldest midcareer fellowship program for journalists in the world. Grants are awarded to accomplished professionals who come to Harvard for a year of study, seminars and other special events. More than 1,300 journalists from 90 countries have received Nieman Fellowships. The foundation's other programs include Nieman Reports, an influential quarterly written by and for journalists that examines journalism's core challenges and opportunities; Nieman Watchdog, a project that encourages journalists to monitor and hold accountable all those who exert power in public life; Nieman Journalism Lab, an innovative online collaborative that identifies emerging business models and best practices in journalism in the digital media age; and Nieman Storyboard, a website that showcases exceptional narrative journalism in every medium and explores the future of nonfiction storytelling.
When visiting his old stomping ground, The Michigan Daily offices, Tom Hayden paused to give a brief testimonial.
On his September visit to The Michigan Daily, Rick Berke '80, National Editor for The New York Times stopped to give a brief testimonial.
I started taking photos for the Daily the summer of 1957 and for the next 4 years or so took photos for the Daily and/or Ensian. I received both a BS and MS in Chemical Engineering from Michigan. Following graduate school in 1971, I went to work for Kodak. When I left Kodak in 1993, I started a new career as a technical writer and consultant covering the rapidly developing digital imaging marketplace. Since then, I've written about digital imaging for a variety of publications worldwide.
I've posted a few photos on the web that might be of interest to Michigan viewers:
Photos of then-Sen. John F. Kennedy during his October 1960 visit to Ann Arbor. As far as I know, I was the only one covering the visit who was shooting color transparency film. After his 2 AM speech, he stayed at Union and later that day drove to the Ann Arbor train station where he gave a short speech from a round-backed train car. When I gave the original images to the J F Kennedy Library in 1987, they were especially interested in the train station images because as far as they knew he hadn't made any whistle-stop speeches during the campaign. It's hard to believe the 50th anniversary of the visit is coming up this October! The Kennedy Library has the full set of original images while the U of M Bentley Historical Library has a set of duplicates.
http://homepage.mac.com/prof_pixel/stdpubx/JFK_1960/JFK_1960.html
---------------------------------------------------------------
Photos of the dedication of the renovated Student Publication Building in October 2007.
When Kennedy was shot, I helped compose the wood block type headline. Then some of us ran around campus distributing a special edition. Ron Wilton was editor, Gerry Storch, News and me asst. The woman who would later be my maid of honor, Marjorie Brahms, was ed page asst. I went on to Medill for an MSJ. And subsequently got a husband from a path begun at the Daily. We're retired now. Some might know that guy I married, Paul Janensch, former editor, APME President and now Quinnipiac U. Prof Emeritus of Journalism. I attended the dedication of the new Pub Building and met Stanford Lipsey. What a guy! My post is intended to prompt replies from anyone who remembers my era.
Pulitzer Prize winner and columnist for The Washington Post, Eugene Robinson stopped by the Daily offices in October of 2010. We happened to have a video camera on hand and asked Gene for a testimonial about his days spent at The Michigan Daily. He was co-editor of the Daily with the late Chris Parks in 1974.
By Jillian Berman
Managing News Editor On March 29th, 2010
ARLINGTON, Va. — University alum Eugene Robinson's house was bustling on a humid afternoon late last summer. His nephew was relaxing on the couch, while his wife, Avis, and a friend were chatting and working in the kitchen. Like most in the Washington area in August, the household was preparing for a vacation.
But unlike many Northern Virginia residents, Robinson was also preparing for a television appearance. Later that evening, Robinson would be criticizing Sarah Palin's approach to health care reform as a guest on MSNBC's "Countdown with Keith Olbermann."
Robinson, a regular guest on "Countdown," is also a twice-weekly columnist for The Washington Post. He's addressed a wide range of topics – from the recently passed health care bill to racial profiling. But Robinson wrote one set of columns that got him more attention than usual — his coverage of the 2008 presidential election for which he won the Pulitzer Prize, journalism's most prestigious award.
Read the rest of the article here: http://www.michigandaily.com/content/after-they-walk-eugene-robinson